Breakfastattack
biography
This is the account of me and my friend i play guitar and we use his crappy mic for vocals. We use a fl studio for any drum parts.

As of 11/28/09 there is a possibility of us coming back.
5

January 17th, 2009 + 6:01 PM
·

Breakfastattack
Today I was just thinking random thoughts and then I remembered this game on the computer I used to play a lot called frets on fire (youve probably heard of it). Anyway I thought it might be cool to make a frets on fire featuring only songs from bandamp. For those of you who dont know what frets on fire is it is a guitar hero clone where you can fret your music (this is easy to do once you get the hang of it). The way it will work is I will make the wallpaperes etc for the game and compile it all together and artists will fret their songs on Easy (3 buttons) Medium (4 buttons) and Hard (5 buttons). There will only be allowed one song per artist so fret your best one (I recomend to practice on other proffesional artists' songs first). Everyone who is interested PM me with questions on how to get the songs to me or anything else.
5

January 12th, 2009 + 7:01 PM
·

Breakfastattack
My guitar elecrtonics blew out this weekend and instead of fixing it i am going to just going to buy a new one (only paid 70 for this one so it is not worth fixing). I have very little money and need some suggestions for budget guitars that play well (300 or under would be nice)
10

December 10th, 2008 + 5:12 PM
·

Breakfastattack
this song about us hating oprah is based off of the ukranian bell charol. other version stopped working for no raison
18

December 9th, 2008 + 6:12 PM
·

Breakfastattack
song we came up with when we were extremely bored+possibly high we dont know.
Vote for battle songs we all need votes

ALSO THIS WILL BE THE LAST OF OUR SONGS FOR A WHILE
---- My guitar electronics got fried sunday... no money

Fixed guitar (thx toastedgoat) and added kill switch cheak my avatar
Alias:
Breakfastattack
Status: Offline
Threads:
4
Posts:
21
Songs:
1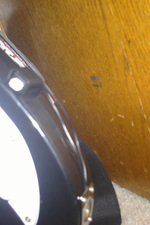 Joined: November 07th, 2008
Last login: March 19th, 2010
My Messengers
| | |
| --- | --- |
| AIM: | n/a |
| ICQ: | n/a |
| Skype: | n/a |